No muss. No fuss.
But plenty of fizz.
Inspired by Dr. Priestley's original formula for impregnating water with fixed air.
Mojito, meet your
match-ito.
The essence of fresh cucumber brightened by natural mint makes every glass jealous.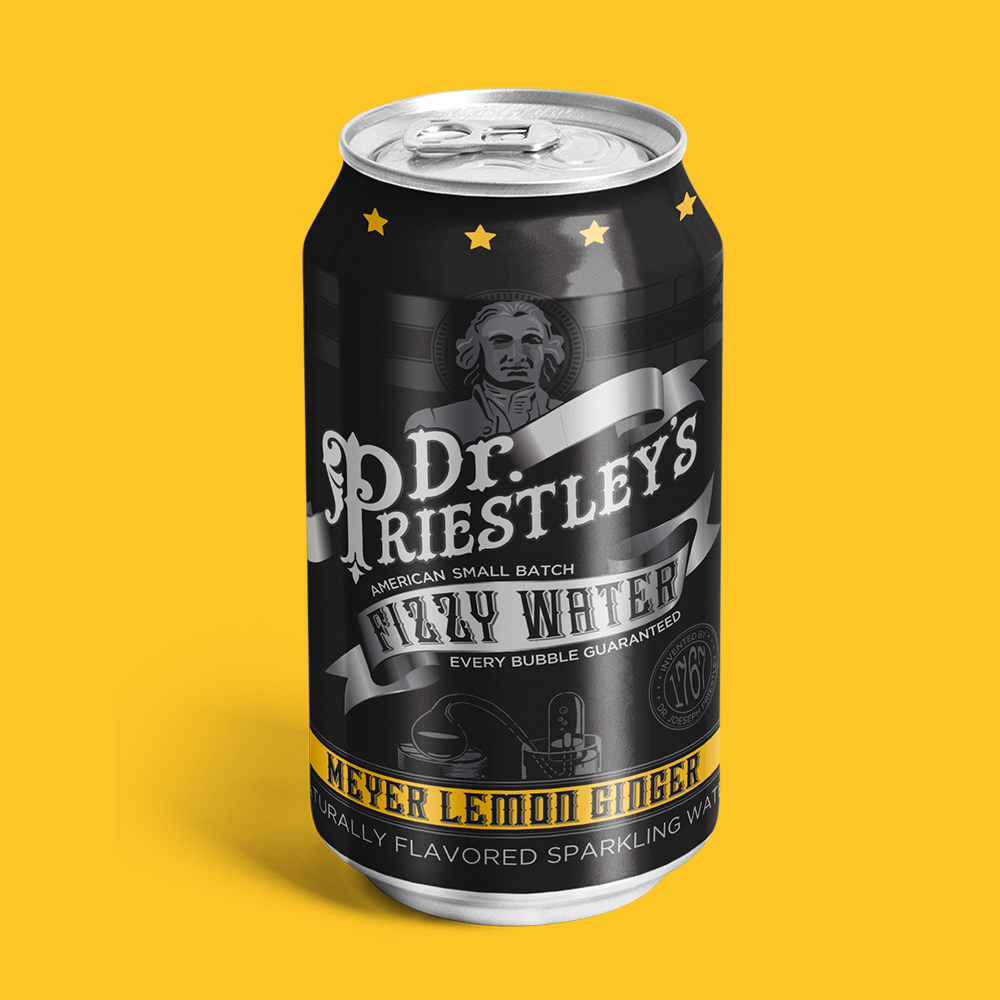 Yes, we're sure this
is just fizzy water.
One sip of our intensely lemony and gingery bubbly thirst quencher and you'll stare at the can with eyebrows raised. Guaranteed.
Fruit, meet Herb.
Herb, this is fruit.
A classic combination crafted to make cocktails crave to collide with our colossal crispness.
DR. JOSEPH PRIESTLEY
He was a chemist, A philosopher, A patriot and confidante of Ben Franklin, John Adams and Thomas Jefferson. But in 1767, he made one of history's most magnificent accidental discoveries, changing the very nature of how we quench our thirst - fizzy water.
Our illustrious elixir, calorie-free for over 250 years, is drawn from THE crisp waters of the Great Flats Aquifer in New York's Mohawk River Valley. Dr. Priestley's original recipe - "Directions for Impregnating Water with Fixed Air" - inspired our own modern twist on the classic.
Drink liberally, straight from the can, on ice or mixed with your favorite spirit.